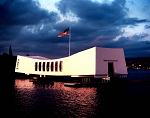 Article
From how early US brass knew the attack was coming, to the number of windows on the USS Arizona Memorial, myths abound. Which are true?
---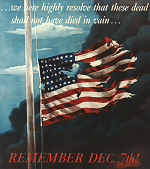 Article
The 2,390 Americans who died in and around Pearl Harbor on December 7, 1941, weren't just statistics. Here are the names of the fallen.
---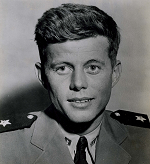 Downloads
JFK in WWII
As America remembers John F. Kennedy 50 years after his assassination, we bring you two articles about the WWII service that helped put him in the White House.
JFK and PT-109
JFK and PT-59 at Choiseul
---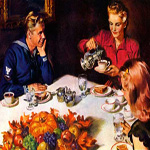 Article
Nearly every family had empty chairs at its table. And many traditional foods were hard or impossible to get. But World War II couldn't stop Thanksgiving.
---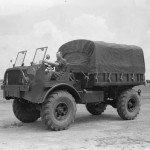 Gallery
Assembly line workers in Clintonville kept the armies rolling forward at the front.
---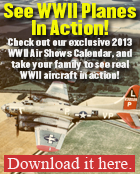 Air Shows
Check out our exclusive 2013 WWII Air Shows calendar, and take your family to see real WWII aircraft in action. View it here.
---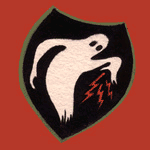 Coming to PBS…
The director of a new PBS documentary tells the once-secret story of how phantom US troops, inflatable tanks, and Hollywood sound effects fooled the Wehrmacht. Read the article from our June 2013 issue, on newsstands now.
---
Footage
Bomb Mission No. 1
Watch B-17 Flying Fortresses go out on the first all-American bomb raid over Europe, in 1942. This time, everyone comes home…
---
Article
On a torpedoed troop ship in the icy North Atlantic, four army chaplains made a heroic choice to put other men's survival before their own.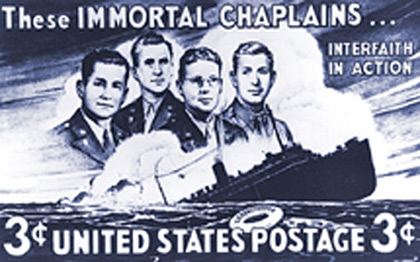 ---
Footage
Travel back to the 1940s and taste the bittersweet experience of wartime Christmas at the front and on the American home front.
---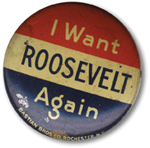 Article
It was time to elect a president who could lead America through dark days of global war. If anyone could do it, it was Franklin Roosevelt. He had gotten the nation through the Depression and the war's onset. But FDR had a secret: he was dying.
---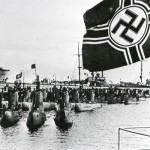 Gallery
From high above Allied shipping lanes, the Battle of the Atlantic often didn't look like much. But the airmen who snapped these photos from warplanes and blimps knew they were engaged in a deadly game of cat and mouse with unseen German U-boats.
---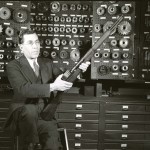 Gallery
Arriving just in time for World War II, two American guns shared a name and a critical role in victory: the M1 Garand rifle and the M1 carbine.
---
Article
Major Dick Winters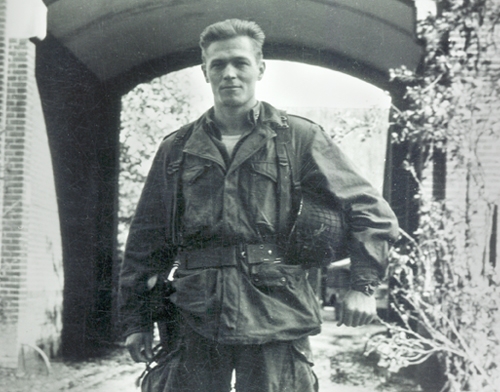 Sixty-eight years after D-Day, a new Normandy leadership monument honors Major Dick Winters, American hero. Download a pdf of the article on Winters that appeared in our June 2011 issue.
---
Gallery
The mid-1942 clashes in the Coral Sea and at Midway were the world's first fights between aircraft carriers. Plenty of photos were taken to remember them by.
---
Gallery
Thousands of women spent the early 1940s working in government offices in Washington, DC, getting vital information into the right hands to keep the war machine running.
---
Gallery
After surviving the Pearl Harbor raid unscathed, US aircraft carriers lead the counterattack against the Japanese. Things went well. But not everything.
---
Gallery
New recuits got an occasional fatherly pat on the back, but being indoctrinated into the military was hardly a family picnic at the park. There was exercise and long marches and drilling. And more exercise.
---
Gallery
US Army Rangers and Filipino guerrillas free hundreds of ill and starving Allied captives from the Japanese Cabanatuan prison camp on Luzon in early 1945.
---
Anniversary
Rooting out pockets of Nazis one by one, American troops and tanks rolled steadily across the Rhine and on to victory in Europe. On May 8, 1945, the Germans officially surrendered and the celebration began.
---
Gallery
There was no escaping the world war, and America's intercity bus company changed with it like everything else did–while peering through a rose-colored windshield at the promising postwar future on the horizon.
---
Interview
Frank Buckles, the last surviving American veteran of World War I and a prisoner of the Japanese during World War II, died on February 27, 2011, at age 110. Read what he told us in 2009.
---
Gallery
Mickey Mouse, Donald Duck, and an army of their kindred cartoons join the war effort at home and overseas.
---
Article
The Screen Actors Guild just gave Ernest Borgnine its Lifetime Achievement award. Here at America in WWII, we're as interested in his navy service as in his acting career, so our editor asked him about it. Read the interview from our recent special issue Stars in WWII.
---
Article
Our GIs went to war well supplied with weapons and clothing—and chocolate!
---
Remembering Pearl harbor
For 69 years, drops of oil have seeped from the wreckage of the USS Arizona, black tears for the 1,177 US sailors killed by the Japanese planes that bombed the battleship to the bottom of Pearl Harbor on December 7, 1941.
---
Gallery
"'GI" Joe Razes and more than 1,000 other reenactors march into Pennsylvania's Fort Indiantown Gap to re-create the winter of 1944-1945 fight in the Ardennes forest.
---
Article
Pearl Harbor wasn't the only target left in flames when imperial Japan seized power in Asia and the South Pacific in December 1941.
---
Gallery
Across Europe, Asia, and the Pacific, America's victorious GIs pack up, tear down, and head home to restart their lives—and their country.
---
65 years ago
It was the end. It was the beginning. It was hope. At home and around the world, Americans celebrated like never before.
---
65 years ago
the Bomb is born
On a test site in Alamogordo, New Mexico, on July 16, 1945, men of science and men of war watched the world change forever when they witnessed the first explosion of an atomic bomb. The blast begins about 8:50 in this cut of US government footage.
---
Photo gallery


Americans cut loose around the world as they learn of Japan's surrender and start the countdown to a new life and a brighter future.