From high above Allied shipping lanes, the Battle of the Atlantic often didn't look like much. But the airmen who snapped these photos from warplanes and blimps knew they were engaged in a deadly game of cat and mouse with unseen German U-boats.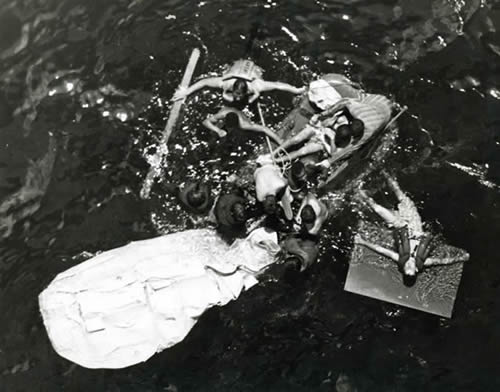 Exhausted survivors of the torpedoed tanker SS Gulfstate, torpedoed off the Florida coast on April 3, 1943, climb aboard a rubber life raft dropped by the US Navy airship K-46.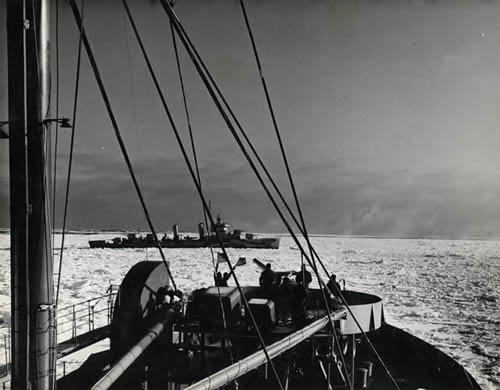 In this photo taken from the deck of the USS Sapelo, the destroyer USS Gleaves (DD-423) plows its way through an ice floe on its way to Argentia, New Foundland, on February 27, 1942.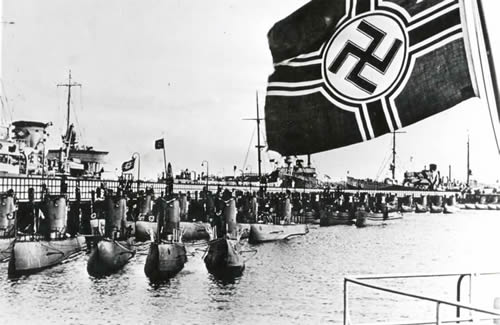 From packed submarine nests such as this one, U-boat wolf packs ventured forth into Allied sea lanes to terrorize merchant convoys. Not until mid-1943 would the Allies produce the screw-tightening combination of cutting-edge technology, weapons, and tactics needed to crush Admiral Karl Doenitz's devilish submarine fleet.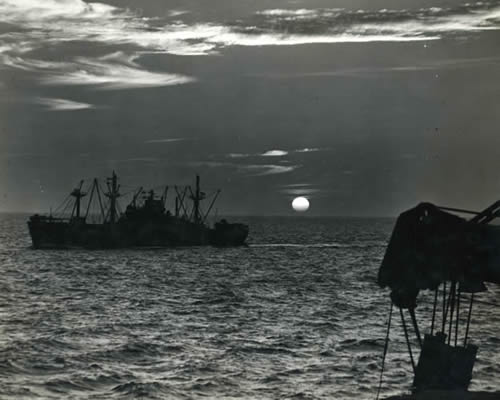 Her hull packed with valuable supplies, a cargo vessel steams warily through choppy Atlantic waters. Behind it, the setting sun may remind the wary crew that night-hunting wolf packs may already be lurking.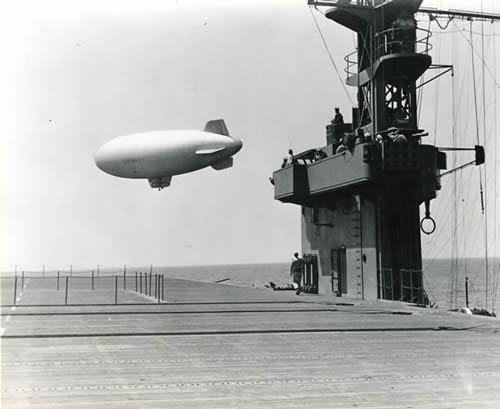 Heading out to patrol the waters of the Central Pacific, a US Navy blimp lifts off of the deck of an escort carrier. The blimps didn't look like much, but they provided valuable reconnaissance and rescue support and occasionally added their limited supply of depth bombs to attacks on besieged U-boats.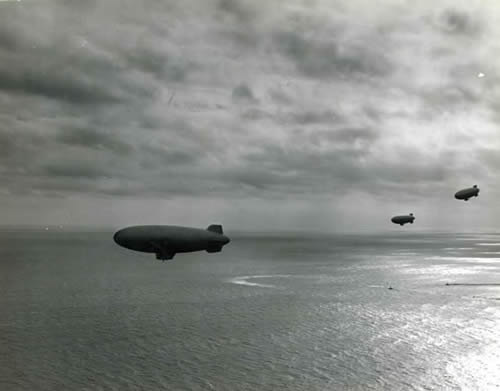 A trio of US Navy airships on convoy duty patrols above seemingly placid Atlantic waters.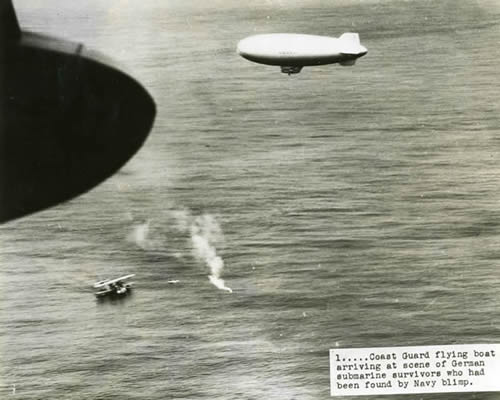 Especially early in the war, the Allies prized tangible evidence of victories in the grueling Battle of the Atlantic. Here, in July 1942, a coast guard flying boat stops to check on stranded German submariners spotted by the US Navy blimp circling above.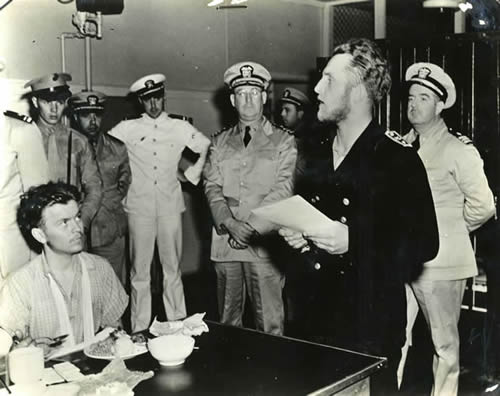 Surrounded by American naval officers, a U-boat commander translates instructions to his crewmen in the shadow of the brig that will soon be his home. His submarine had fallen victim to the US Coast Guard cutter Icarus.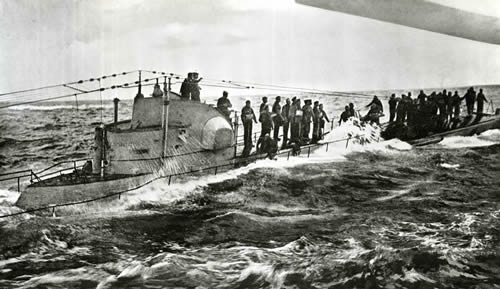 Waves crash over the side of another surrendered U-boat as hard-luck German sailors await pickup by the destroyer USS Fanning (DD-385).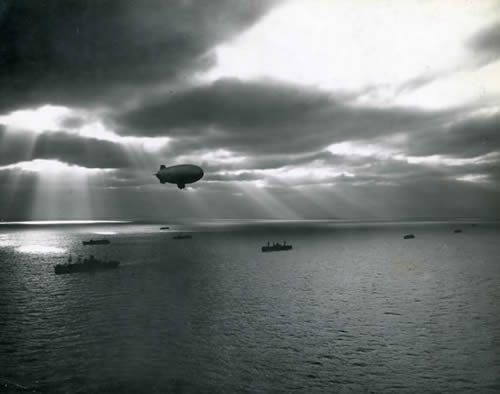 Silhouetted Atlantic convoy ships seem to be ducking the sun's searching spotlight as a US Navy airship reconnoiters overhead in June 1943.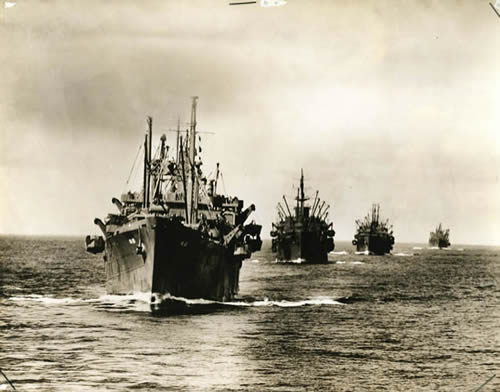 After 1943, fewer and fewer German U-boats caught glimpses of target-rich Allied convoys. Increasingly unfettered, long columns of cargo ships plowed their way safely to Europe and beyond. This one was lugging supplies across the Pacific.